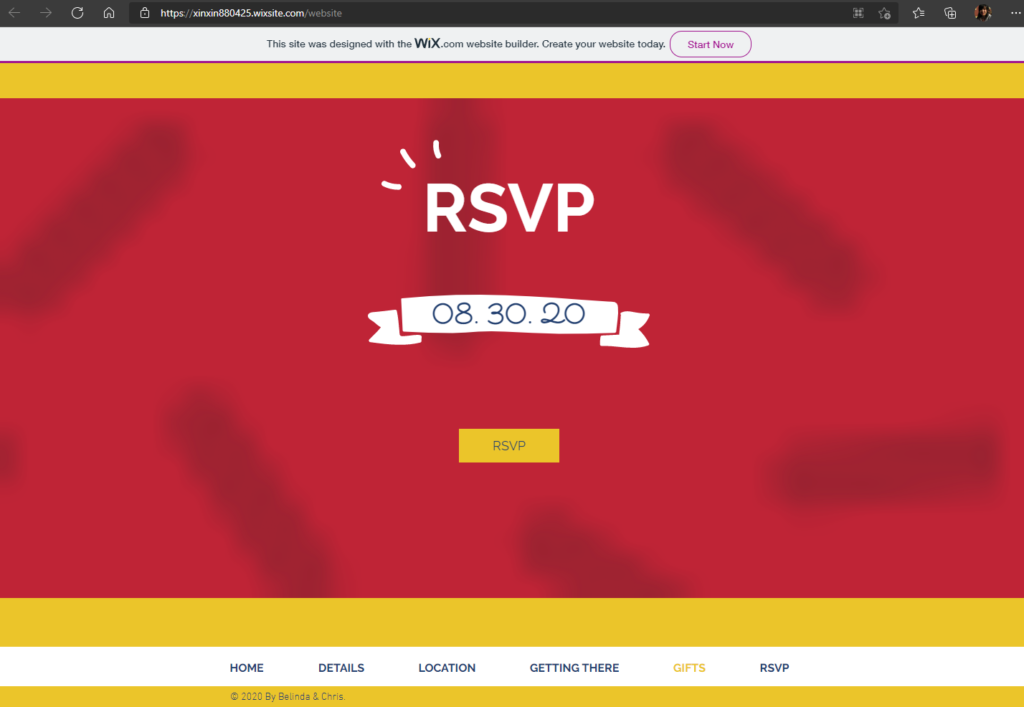 Belinda and Chris Wedding Invitation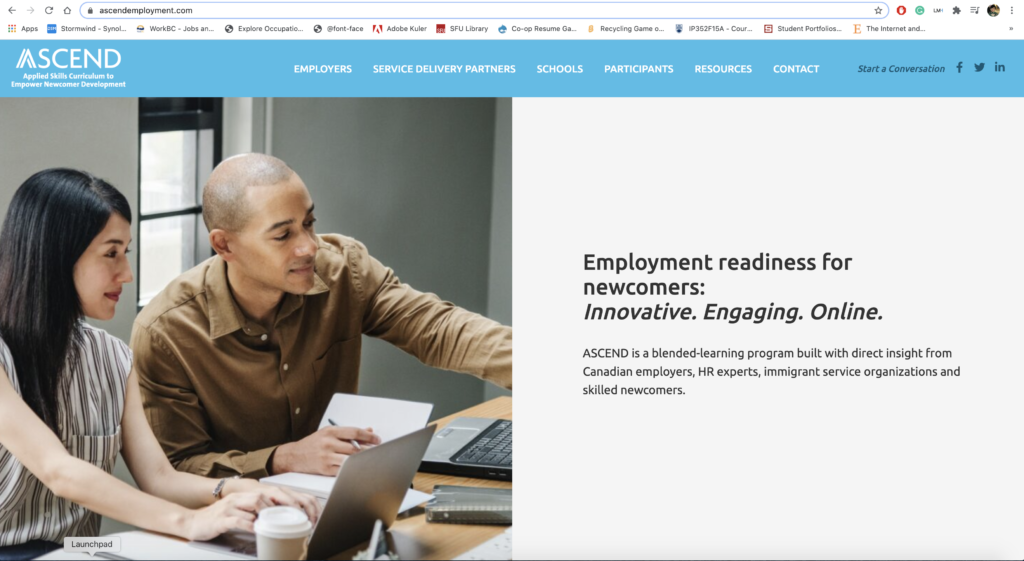 IEC-BC ASCEND Program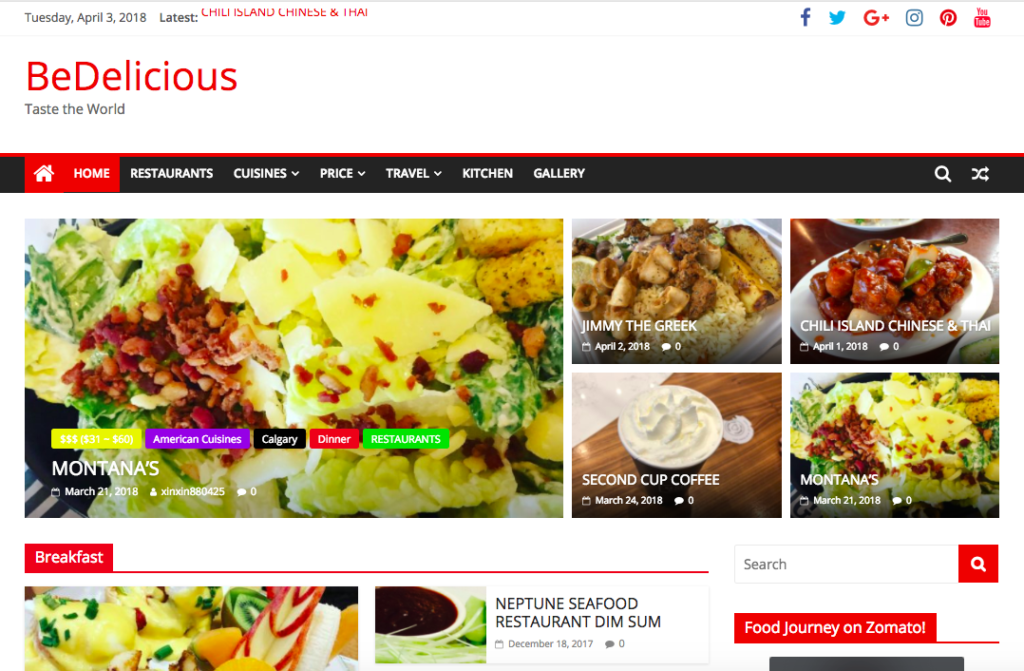 BeDelicious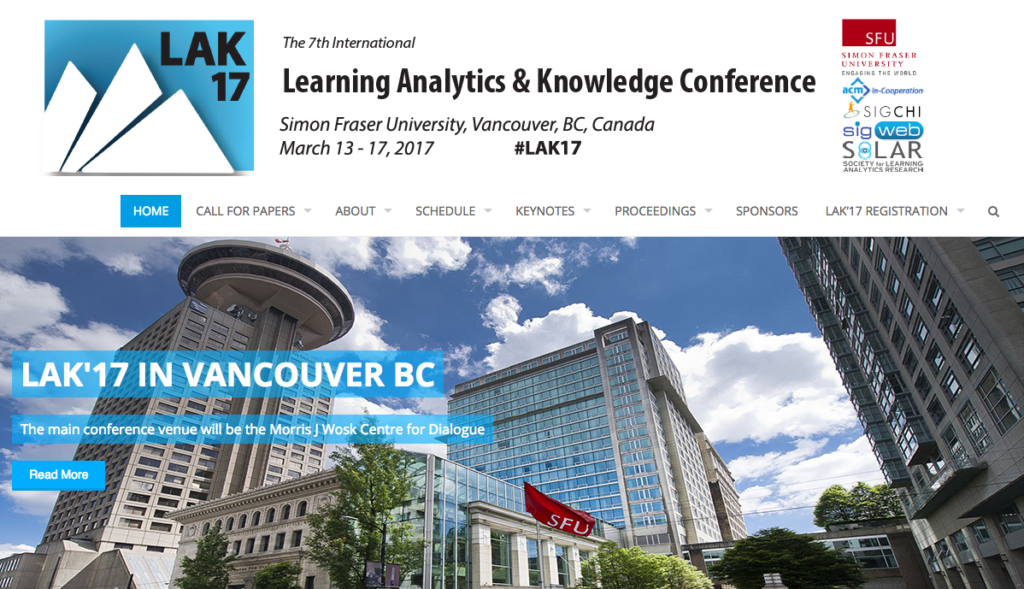 LAK'17 Learning Analytics & Knowledge Conference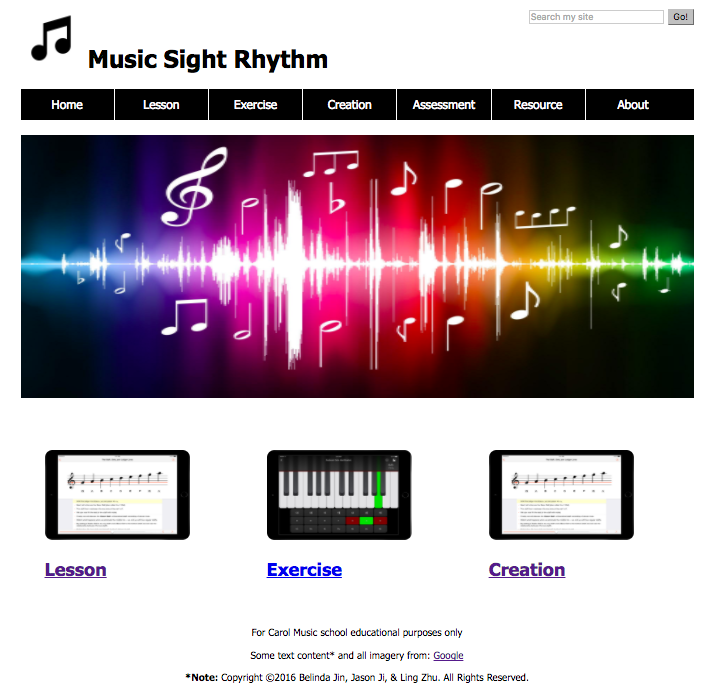 Carol Music School Music Reading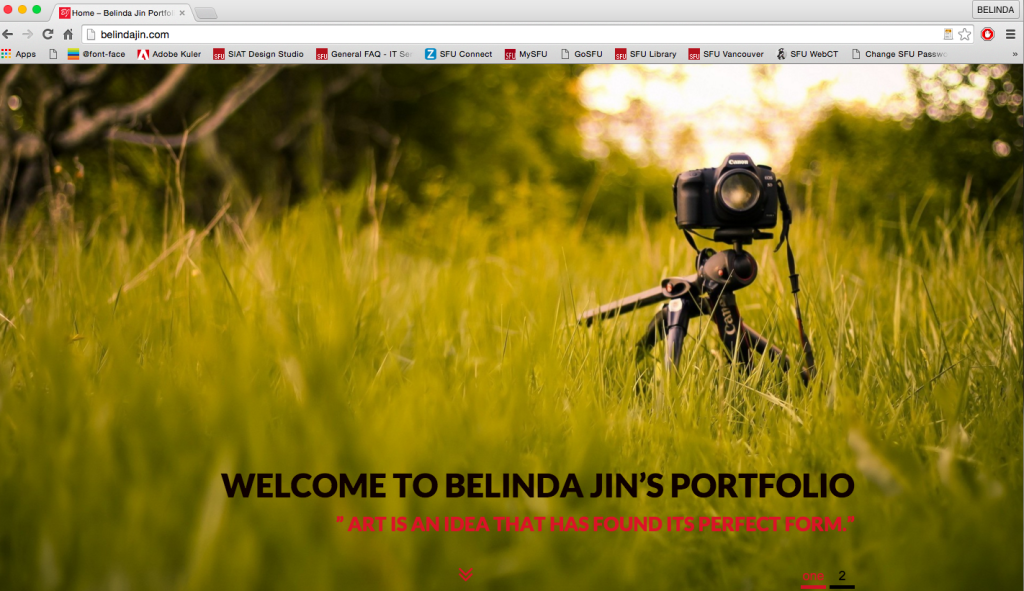 2015 Belinda Jin Personal Design Portfolio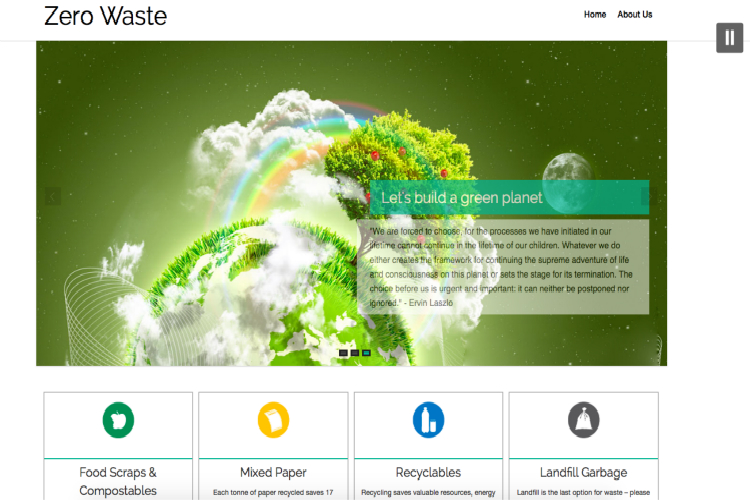 Zero Waste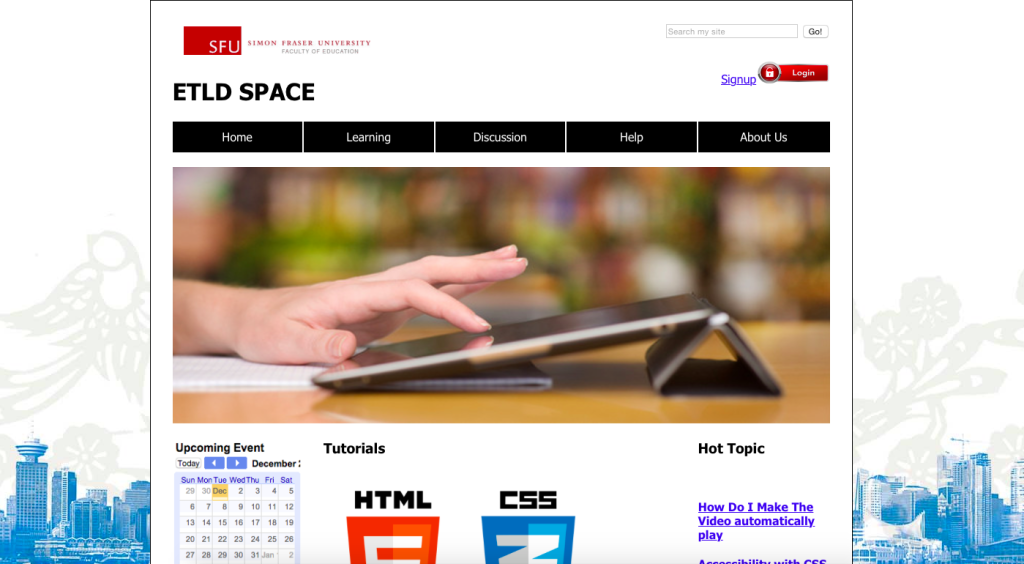 ETLD Space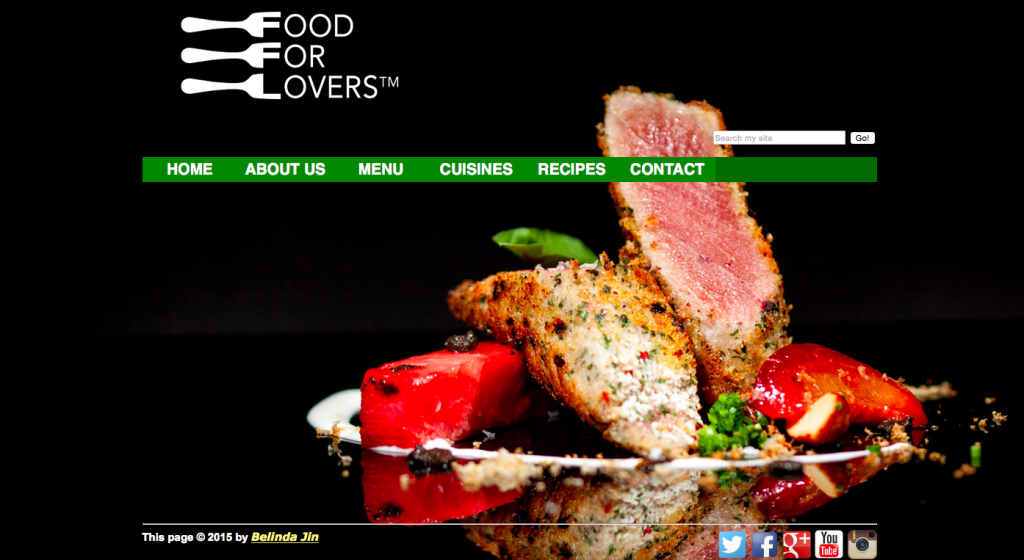 Food for Lovers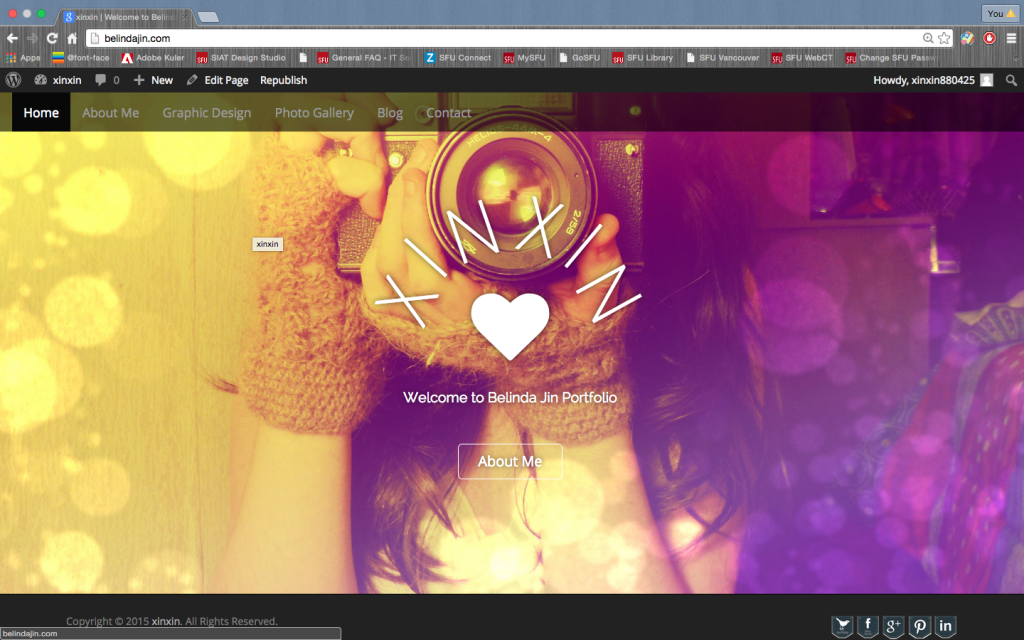 2015 Belinda Jin Personal Design Portfolio
BeDelicious

My name is Belinda and I'm a Lifestyle Photographer and Food Blogger based in the Great Vancouver area, BC, Canada. I love photography and capturing moments of eating/cooking food. There's nothing more fun than trying new foods and restaurants, then returning home and writing about them. Also, I enjoy researching new recipes, foods, and restaurants. BeDelicious.com is my Food Blog which recorded all the restaurant that I have been. You can contact me through either BeDelicious site or my Instagram. I look forward to hearing from you!

LAK'17 Learning Analytics & Knowledge Conference

The official web site for the 7th International Learning Analytics and Knowledge (LAK) Conference! This year's conference will be held at Simon Fraser University in Vancouver, Canada on March 13-17, 2017. The preparations for LAK17 are currently ongoing and we will be releasing information in the coming months.

Carol Music School Music Reading

Building Blocks to Rhythm Boss is an educational website for music students/learners (any level, especially beginner to intermediate) who wish to: prepare for a sight reading examination as part of a formal music certification program (e.g., Royal Conservatory of Music in Canada) improve their ability to sight read rhythm as an important aspect of musicianship performance in a high school/university music program. simply develop a better sense of rhythm as a general foundational skill for any musician. [for advanced readers]brush up on rhythm reading or simply learn a new approach to it. Great options for learning rhythm include playing in ensembles with other musicians or in an instructional setting. However, music students often do not get to experience these on a regular basis, and lack simple yet effective resources to help them practice rhythm in their own time. This website features a unique method of using Rhythm Building Blocks (audio clips provided!) to aid students in understanding variations of 16th-note, 8th-note, and 8th-note triplet combinations, which many students struggle with due to their tricky nature, as well as practicing reading (clapping/tapping) rhythmic passages that weave these individual blocks into entire rhythm passages (in the same way we use words to construct coherent sentences!). After familiarizing yourself with the blocks, feel free to try these! Challenge yourself and try the Sight Rhythm Level 1-3 exercises! Visit the Construct Your Own Sight Rhythms Using Blocks page to find out how to create your own practice rhythms! Visit our Resources section for links to videos and websites about rhythm notation. An embedded metronome is also provided.

Zero Waste

Link: http://zero.belindajin.com/ The Zero Waste website, is an effort to address the learning problem of understanding SFU Sustainability waste management and 4-stream Zero Waste stations for 3 – 5 years old children who are in the SFUChildcare Society preschool program. It is more than important for them to learn about composing and recycling. In fact, I'd say it is imperative! Today's children are not really informed in the classroom about significant topics such as recycling. The Zero Waste website as an informal learning tool to capabilities to support preschool kids learning (Hannafin et al, 1997). The impact could be great if children are taught at an early age about recycling and composing that could impact their well-being on the planet, so that they can grow up with an awareness about waste and the ingrained good habits.

ETLD Space

ETLD Space Link: http://www.sfu.ca/~wanqij/EDUC893%20HTML%20&%20CSS/ The website design mainly focuses on technical training for students who are taking ETLD courses. As mentioned before, most students who are taking courses in ETLD do not familiar with web creation and do not have any skills on design a website page. Therefore, the ETLD SPACE is simply organized and its main functions are focused to educate students to get sense of web creation and solve technical problem and confusion through their hands on practices in learning design project. Following Wenger et al. (2002)'s first principle, ETLD SPACE is simply organized and the functions are focused to support the interactions and shared practice among the members in this community. The target users of this website are ETLD students. All the learning tutorial materials and discussions can be reached after users sign up the website. They can sign up on the website through their SFU email address only. This can create a sense of privacy for the members to contribute to this website. Experts or other future users who don't hold a SFU email address can also join the community when they got invited by community members. People are outside the community can only access the homepage to get an idea of what this website is about. The ETLD SPACE site is hand coded by CSS3 and HTML5. All the images and graphics are created and designed through Adobe Illustrator and Photoshop. The basic layout of the site contains the header section, a navigation bar on the top of each page, a main content section, and a footer section. As well, these features are persistent, or repeated on every page, to create consistency (Feenberg and Barney, 2004).The header section includes a search bar, register button, logo, and the title of the website. Visitors can search for specific topics through the search bar on top right corner of header section. By clicking the button below the search bar, they will be able to register for their own account. The navigation bar located at the centre top of each page, includes five main navigational links: "Home", "Learning", "Discussion", "Help", and "About Us". It will guide users in viewing the main content of each page and the navigation bar is prominently featured in the centre. In the bottom, the footer section has indicated copyright law, purpose of the website, and where the resources are from. In addition, the selection of social media plugins in the bottom of each page can be the most effective medium for taking our voice to users and assists us in promoting our site.