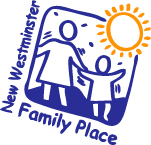 Date:               June 21, 2010
To:                   Dr. Phil George
From:             Belinda Jin
RE:                  Recommendations for how to improve multicultural communication in Canadian day-care centers.
Background:
This report examines communication problems related to cultural and language barriers in Canadian daycare centers. In terms of three different problems found in Canadian day-care centers:
Parent/Teacher(Volunteer) Communication Barriers
Child/Teacher(Volunteer) Communication Barriers
Teacher/Volunteer Communication Barriers
Canada is a multicultural society. There are lots of people from other countries and culture living here. In Canadian kindergartens, preschools and day-cares, there are lots of parents who regularly participate in their children's day-care activities, even though some of them do not speak English fluently or do not even speak it at all. Also, students often do volunteer work there to get experience with children.
Sometimes, when parents get involved with their children in Canadian multicultural day-care classrooms, there may be some communication problems between teachers and parents. For example, some parents and grandparents who are from different countries cannot speak English, therefore, parents and teachers sometimes finds it difficult to communicate with each other.
Another communication issue in day-care centres is between children and teachers, because most of the children are very young and cannot speak properly. So, if the volunteers and teachers want to fit into children groups and play with them, they need to learn about different ways to communicate with children. However, in case of emergencies, teachers and volunteers may have a hard time communicating with children.
On the other hand, when volunteers bring different cultural values and customs into day-care classrooms to work with kids, it may be hard for teachers and parents to understand. For instance, if an international student volunteers in a day-care centre, they may only speak English to the parents even though the parents are unable to speak English. Therefore, there may be a lack of proper communication between parents, teachers and volunteers when it comes to communicating and understanding each other.
Purpose:
The objective of this report is to make teachers, volunteers and parents who work in Canadian day-care centers aware of some of the multiculturalism-related issues. With this report, I will make recommendations to teachers, parents and volunteers. I will encourage them not only about how to work with children in day-care centers, but also how they can integrate into multicultural Canadian society, have more interpersonal and intercultural opportunities with others, and learn about cultural differences.
Research Methods:
Primary Research
I will connect with my work experience and intend to interview 3 teachers, 3 volunteers, and 3 parents at Family Place Daycare Centre in New Westminster, B.C. During the interview process, I will ask about the relationship between teachers, volunteers and parents, including questions such as: Who determines that relationship? How do they work there? How receptive is management to suggestions from volunteers and parents? How do teachers, parents and volunteers participate with children? I will also ask how they address cultural misunderstandings and communication problems, and what they think the best way to communicate in Family Place and other day-care centers is.
Secondary Research
I will be contacting Family Place (my workplace) and the preschool in Queens Park in New Westminster. Also, I will use the Volunteer Handout from Family Place Day-care and Queens Park Preschool.
I will obtain information about multiculturalism, child care and language barriers from the following sources:
Article1: Culturally and Ethnically Diverse Communities: Building Blocks for Working Relationships
Article 2 : Entering a New Peer Group in Ethnically and Linguistically Diverse Childcare Classrooms
Work Plan:
| | |
| --- | --- |
| June 21 | Submit proposal |
| June 21-July 15 | Do research |
| July17-July14 | Submit research assignment |
| July 15 | Begin drafting report with illustrations |
| July 22 | Submit draft of research report |
| July 22-26 | Revise draft of report |
| July 27 | Submit final report |